Staff
The day-to-day operations of the RiverWatch Institute of Alberta are under the management of three full-time staff consisting of the Executive Director, Business Operations Manager and Citizen Science Coordinator. RiverWatch also implements its on-river school programs with Edmonton and Calgary teams of professional river guides certified to Transport Canada standards. Guides are responsible for safety, equipment, group dynamics, trip logistics, river interpretation and science instruction.
Graduating Class of RiverWatch Guides (Right)
Guide candidates complete an intense week of training involving rafting, emergency response, health and safety, bus driving, equipment maintenance, water quality monitoring, natural history interpretation, science curriculum and wastewater tours. The end result is a stellar graduating group ready to work with students learning on Alberta rivers.
Seasonal Guide Staff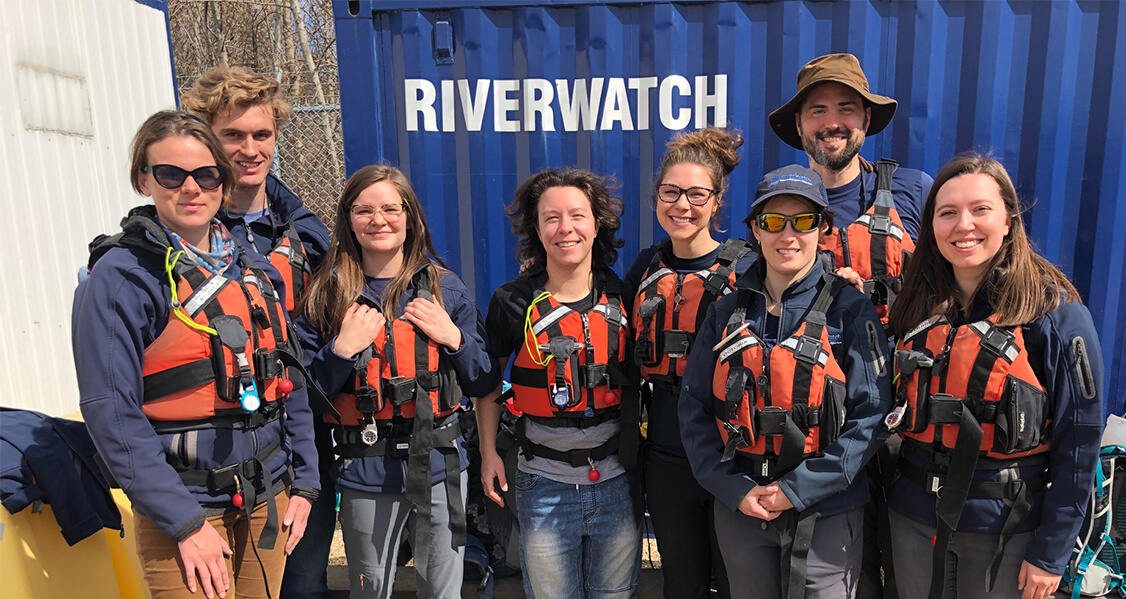 Cal Kullman, B.SC.
Executive Director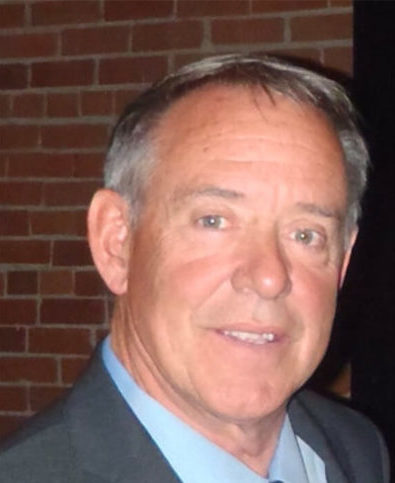 Cal has taught science and environmental education in Calgary secondary schools for a quarter century – a career that has made him older but still young at heart. He has also been an instructor for adult learning programs in swimming, xc-skiing, whitewater paddling and first-aid. He has paddled and camped along twenty-one rivers in the western provinces and NWT since the age of twelve. Majoring in zoology, Cal worked two summers as a field research assistant in population studies of dippers and blue grouse at University of Alberta Field Stations in Kananaskis Country and Comox, Vancouver Island. Cal's efforts to make the outdoors a valued place to learn have been recognized with the Prime Minister's National Award for Teaching Excellence, Alberta Provincial Excellence in Teaching Award and Alberta Teacher's Association Environmental and Outdoor Education Specialist Council Award of Merit. Cal believes that our current environmental situation is one best handled by well-intentioned people working together in communities and across the generations. The creation and development of the registered charity "RiverWatch" has been his career calling and life work.
Andrea Myers
Business Manager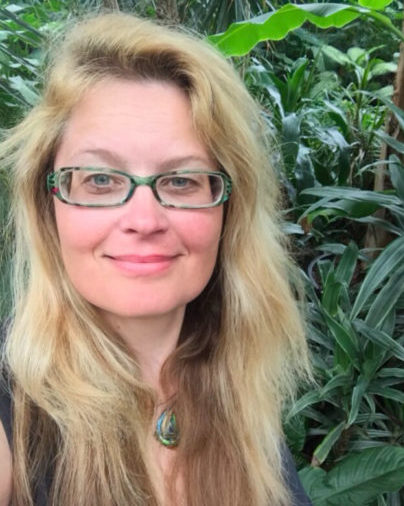 Through a combination of employment and education, Andrea has developed skills that meet the business needs of RiverWatch. She was previously employed in the capacity of Business Manager/Executive Director of a non-profit society that served the needs of children and families throughout Edmonton. Through that opportunity, as well as previous employment in a variety of industries, Andrea understands the need to meet deadlines, work efficiently and be organized. She is able to work both independently and as part of a team utilizing excellent communication and problem solving skills. Her desire for continuous improvement in internal and external customer satisfaction is inherent in all areas of her work performance. Her capabilities benefit the RiverWatch Institute of Alberta.
Reed Froklage B.SC., M.SC.
Citizen Science Manager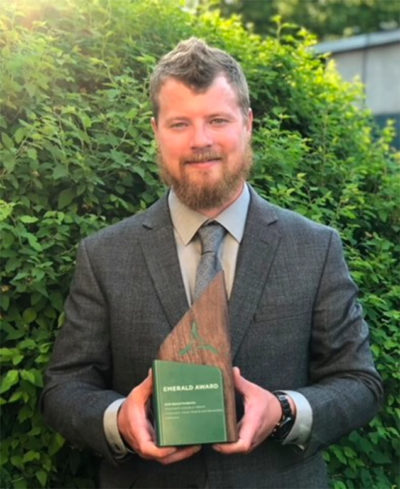 Reed hails from Ontario but after one season guiding with RiverWatch, he moved back west and has called Calgary his home since 2014. He earned a Bachelor of Environmental Studies at the University of Waterloo, where he investigated the cultural, physical, and environmental impacts of tourism in Nepal on a 20 day trek to Mt. Everest Base Camp. During his Master's in Environment and Sustainability at Western University London, Ontario, Reed prepared a report aimed at municipalities and the general public regarding the status of plastic pollution in Lake Huron. Reed is an avid outdoorsman and spends many weekends in the Rockies or camping in B.C. He enjoys fly fishing on Calgary's Bow River and worked as fishing guide in northern Ontario for six years. Reed is a valued RiverWatch staff and is appreciated for his cheerful philosophy "How can I help?"