Science Program
About the RiverWatch Program
What's the best way to study a river? We think it's by taking science classes on a float trip aboard large inflated rafts fully-equipped as floating laboratories!
RiverWatch helps secondary science students (Science 8, Science 9, Science 20 and Biology 20) to explore a section of their local river during a 10 km raft float trip. Along the way, students make shoreline stops to conduct water chemistry and biology tests above and below a wastewater treatment plant.
RiverWatch is now the most widely-used and in-depth environmental science program available to Alberta secondary schools. Since 1995, the award-winning RiverWatch Science Program has worked with more than 100,000 Alberta junior and senior high school students to promote an understanding and interest in science and the environment.
RiverWatch School Afloat Programs are used in several Alberta secondary science courses:
Grade
Course
Unit

8

Science 8

Freshwater Ecosystems

9

Science 9

Environmental Chemistry

11

Biology 20

Ecosystems & the Biosphere

11

Science 20

Change in Living Systems

12

Science 30

Chemistry in the Environment
Water quality monitoring has had a long history of use by Alberta educators, and RiverWatch School Afloat makes four significant contributions to further enhance these efforts:
Otherwise costly lab equipment is shared with participating schools
Experienced, professional river guides provide assistance
A rafting adventure engages each student as an active learner
The program is backed by a data graphing site ensuring that collected data is preserved and shared
School Newsletters
We are often told by adults attending our school programs, "I wish we had this opportunity when I was in school!" Knowing that RiverWatch is likely a new experience for all our participants, a basic overview will help everyone prepare for a great science, education and rafting adventure. You are welcome to view the most recent "2022 School Program Family Newsletters" using the Download Buttons below.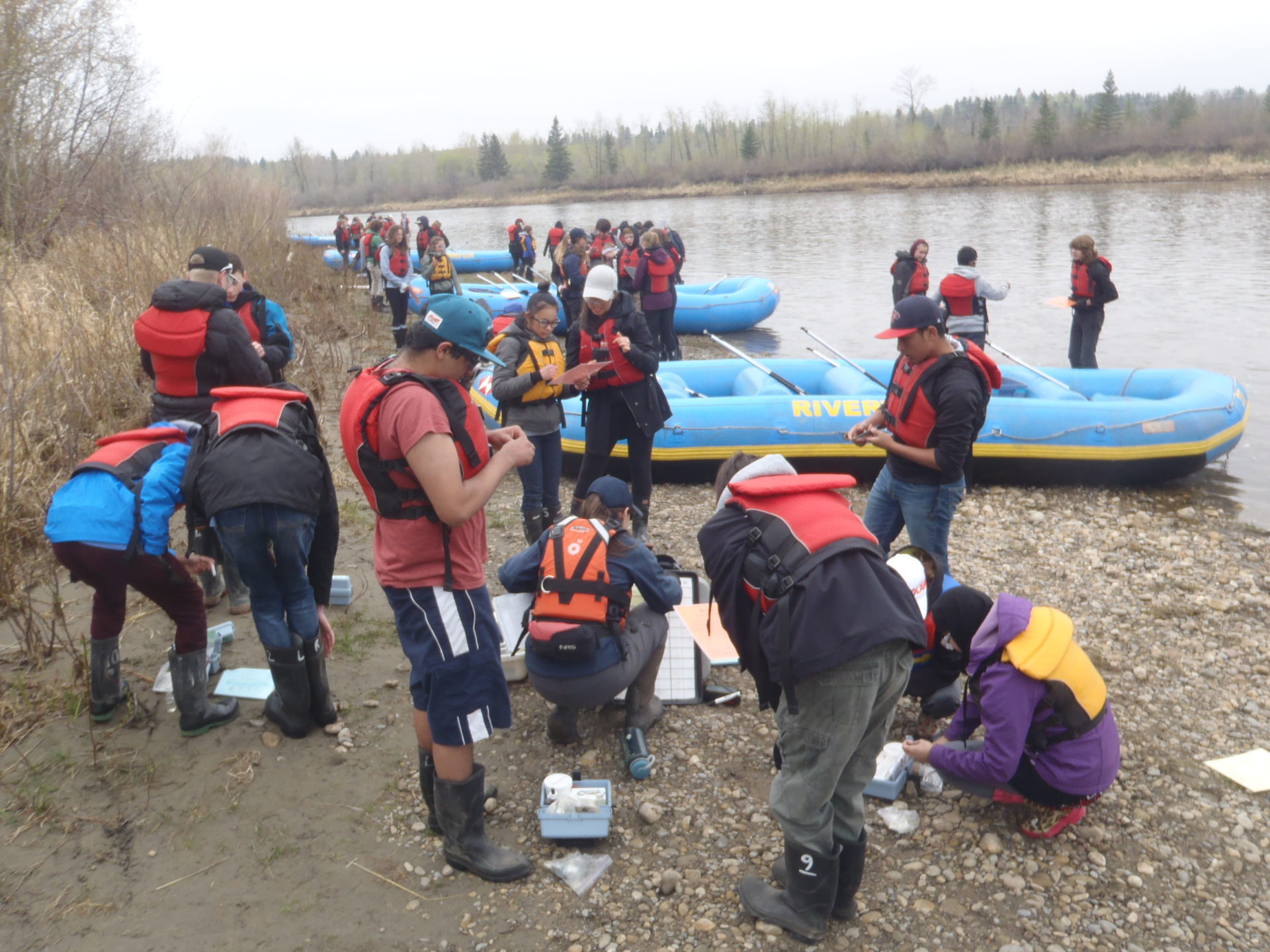 Students make shoreline stops to conduct water chemistry testing.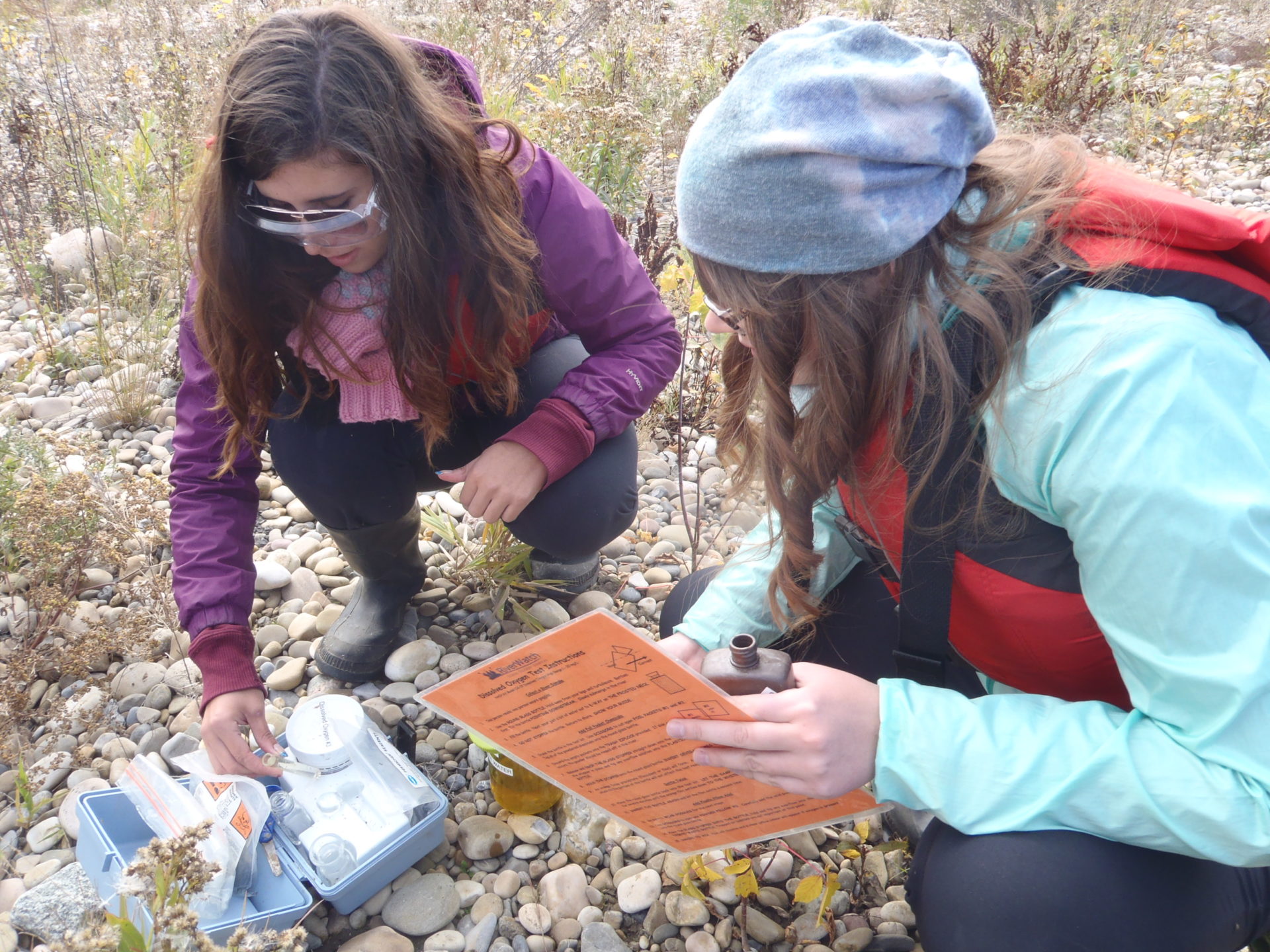 Students become scientists for a day while investigating river health.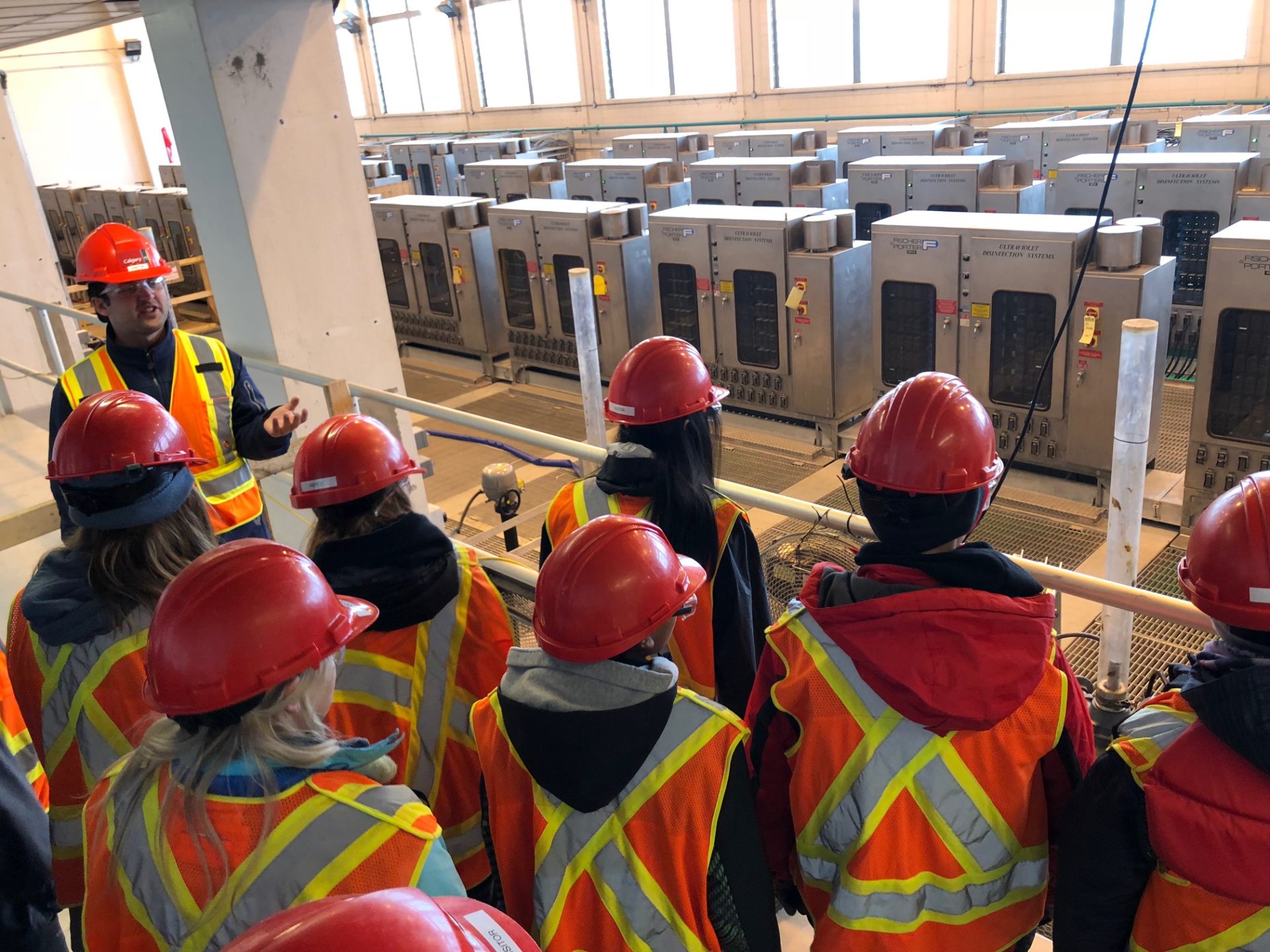 Students tour a wastewater treatment plant when available.